1. Choose a Lower Wattage for Basketball Court Lighting
In any basketball lighting design plan, audience and player visibility are regarded as the key aspects of a stadium's success. Proper basketball arena lights allow players to execute lightning-fast plays and ensure every seat in the house can have a good view of the action. When you choose a lower wattage lighting option, lights won't be too blinding for the players and won't hinder a game. A good rule to remember when it comes to indoor basketball court lighting is that horizontal light levels should be around 80 footcandles.
2. Indoor Basketball Courts Require Glare-Reducing Lights
Indoor basketball courts are made with a glossy finish that naturally produces glare from lighting fixtures. Substantial glare levels from interior lighting fixtures can make players disoriented and unable to play up to their full abilities. Reducing glare as much as possible is paramount when it comes to basketball lighting. While a certain amount of glare is to be expected, you can still take several steps to reduce it to manageable levels.
Choosing basketball stadium lights with glare reduction shields is your best bet for proper lighting. The type of light fixture you use also plays a significant role in reducing glare – sport lights and floodlights are some of the most commonly used options. To get the most out of your basketball arena lights, we recommend choosing LED high bay options. LED lights have a lower glare against glossy finishes because they spread lumens more evenly against different surfaces rather than in one concentrated output like other types of lighting.
3. Avoid Placing Basketball Lighting Directly in the Field of Play
When it comes to indoor basketball court lighting, the most concentrated point of illumination should fall outside of the field of play. If lighting concentrates at the wrong point in your layout, players will have a hard time seeing properly. With basketball lights, the outer cast of the light scope is enough to sufficiently light the majority of the playing area and provides the players and audience proper levels of illumination to see.
4. Choose the Right Color Rendering
In any sports arena, it's better to opt for cooler tones over warmer ones. Bluish white or white tones make for better basketball lighting than warmer yellow tones. Using whiter-toned light creates a more noticeable visual focal point for the audience and creates a better and brighter look. In the past, metal halide fixtures were the go-to as basketball arena lights, but they have proven to offer poor color rendering compared to LED options. In fact, many arenas are now switching over to LED high bay lighting because of their improved efficiency and color-rendering abilities.
5. LED Lights in a Basketball Arena Offer More Energy Efficiency
It's no secret; basketball arenas require a lot of power to generate the proper lighting for well-lit courts. The average duration of a basketball game comes out to about 2 hours, not factoring in before and after the game starts. LED lighting has an energy efficiency of around 140 lumens to watt, nearly double that of traditional metal halide basketball lighting. This improved efficiency can translate to you saving nearly 50% in energy costs while still generating the same levels of brightness.
6. Ensure You Have the Proper LUX Levels
An important factor to focus on with basketball court lighting is the LUX level – otherwise known as the measure of the intensity of the lights. LUX levels for basketball lighting are determined by light fixture type, the number of lighting fixtures, the wattage levels for each fixture and placement. There are two standards of LUX levels for basketball arena lights, determined by whether or not the game will be televised.
Shop Basketball Lighting
Basketball Court Lighting Requirements for Non-Televised Events
On average, the standard LUX level needed for non-televised events is 200 LUX. This level is suitable for lighting up a standard 4,700-square-foot basketball court and allows for great visibility in backyard, outdoor and recreational basketball games.
Basketball Court Lighting Requirements for Televised Events
In televised events, there is a high standard needed for LUX levels you must take into account. Televised events – mainly professional basketball games – require 2,000 LUX levels to properly ensure the lighting is up to standard. This level of basketball lighting allows for proper visibility on the court and is enough for broadcast cameras to pick up all the action.
7. Professional Basketball Arena Lights Must be Flicker-Free
When you're lighting a professional indoor basketball court, proper lighting needs to account for the broadcast cameras. Today's cameras are designed to work at high speeds; having poor lighting causes a strobe effect or a flicker in high-speed cameras. Your basketball arena lights should support at least 6,000 FPS to ensure broadcast quality, making the flicker rate less than 0.3%. This level of lighting will result in a flicker that is not detectable by high-speed cameras.
Warehouse-Lighting.com can provide lighting for applications that require high-end video recording or television broadcasting upon request. Contact us today for your consultation!
Find Basketball Arena Lights at Warehouse-Lighting.com
Warehouse-Lighting.com can take your basketball court lighting to a new level. Our basketball lighting products are highly specialized for use in professional or recreational applications. Browse our entire selection today.
Shop Basketball Lighting
Sources Related to Basketball Lighting
Racetrack Lighting
When it comes to lighting, the right fixtures and solutions will depend on the location itself. For a location as unique as a racetrack, the lighting needs to meet specific requirements.
Tennis Court Lighting
Lighting should always be tailored to the location. With tennis court lighting, there are certain factors that are unique to the location which will determine the appropriate solutions.
You May Also Like...
---
Other People Have Considered These Products...
---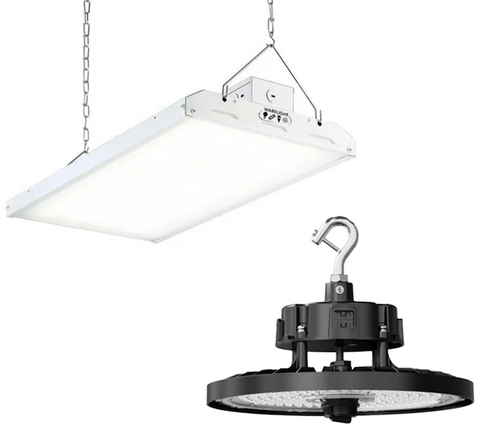 Order high bay LED lights and industrial light fixtures from Warehouse Lighting. LED high bay lights can illuminate your commercial warehouse, shop, or storefront while providing safety, value, and energy efficiency for large spaces. Buy LED high bay lighting at unbeatable prices and start saving today!
View (179) Products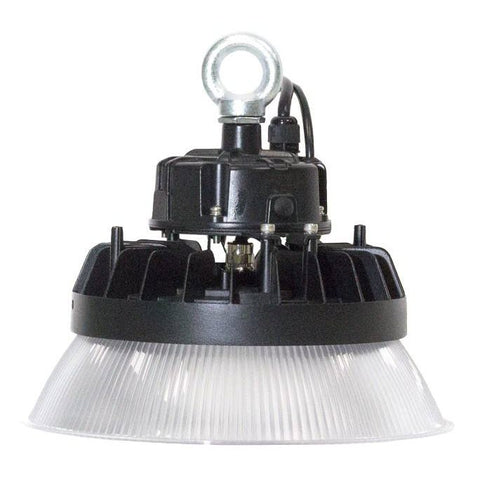 Our LED low bay lighting fixtures are perfect if you have lower ceilings in your facility. The experts at Warehouse Lighting will help you select from a wide variety of different styles of low bay LED lights and ceiling fixtures for your application. We offer the best prices online and carry a large selection of fixtures available for quick shipping. Browse our selection of LED low bay light fixtures online at Warehouse-Lighting.com today!
View (10) Products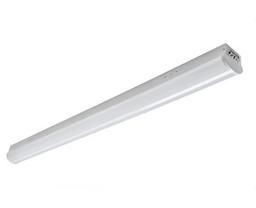 For the best selection of industrial strip lights online, look no further than Warehouse-Lighting.com. From staggered to shop light strips, our products provide powerful lighting solutions for your unique needs. Shop for commercial-grade strip light fixtures today!
View (115) Products
Consider Watching These Videos as Well...
---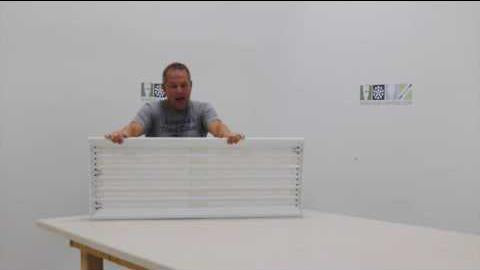 Condor LED High Bay Lighting fixtures 110w, 220w, 320w 
When choosing lighting for your location, there are many factors at play in making the right decision. From considerations such as price and size to other concerns regarding durability and...
Watch Video
How to Assemble an Industrial T5 and T8 Strip Lighting Fixture
Watch our How to Assemble an Industrial T5 and T8 Strip Lighting Fixture video. Our videos will educate you so that you can confidently purchase and install LED light fixtures, whether they are for...
Watch Video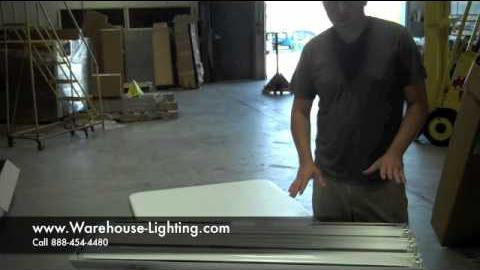 Difference Between T5 and T8 Low Bay Fluorescent Lighting Fixtures
Finding the right lighting solution for your location means comparing your options. When choosing between two types of lighting, there are many factors you may want to consider. For your l...
Watch Video